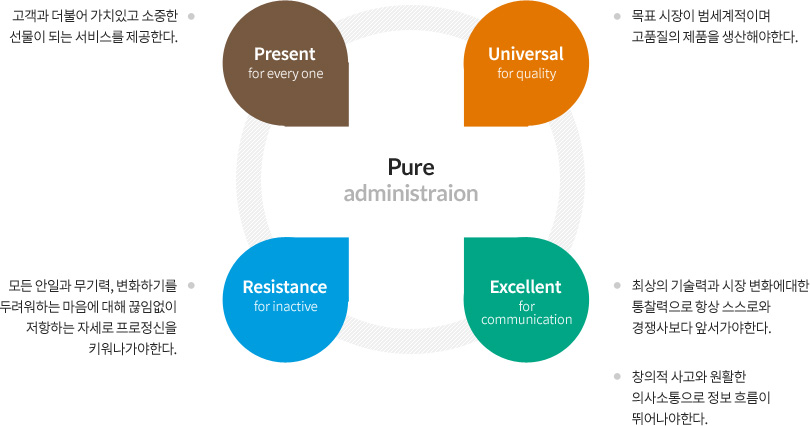 Presentfor every one

Provide a valuable gift-giving service with customers

Universalfor quality

The target market is global and needs to produce high-quality products.

Resistancefor inactive

Develop our professional spirit with a constant attitude of resistance to all complacency, lethargy and fear of change.

Excellentfor
communication

Always stay ahead of yourself and your competitors with the best technology and insight into market changes.

Notice and catch new information with creative thinking and excellent communication.